PositivCares was created for one primary purpose: to offer our viewers an opportunity and gateway to do something positive,

to give back

. The charities you see have been carefully selected for their commendable work and the extraordinary differ

ence they make in the lives of countless others. PositivCares is honored to spotlight and support these noteworthy organizations. Along with your help, we know we can be positive partners for a world in need of care.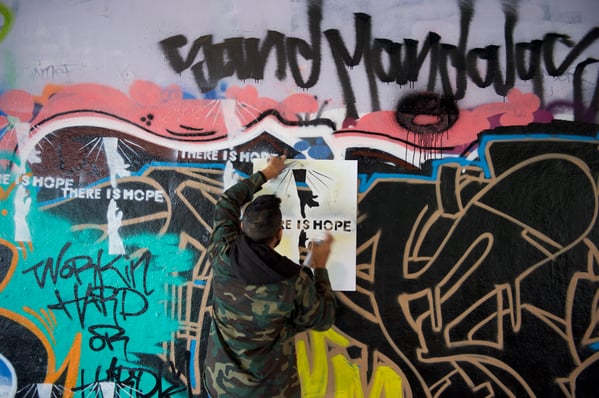 We are delighted to partner with our friends, The Evangelical Alliance Mission (TEAM) for our Artist in You movie lineup.
The Evangelical Alliance Mission (TEAM), began in 1890, and continues strong as they partner with the global Church in sending disciples who make disciples and establish missional churches to the glory of God.
In the West and beyond, today's world is captivated by entertainment. It has become an almost singular pursuit for many and is increasingly the key way that messages are disseminated into culture. As the number of voices grows, never has there been a greater need for creative arts that point to Christ. TEAM's arts and media initiatives serve churches and communities, from a handcrafted pen business in Italy, to art therapy in Chad, to website, video and print production around the world. They focus on projects and expressions that are locally appropriate and will connect effectively with those who do not know Christ. TEAM seeks visual, performing and technical artists who desire to invest their gifts in service of the church to the glory of God, as an integral part of discipleship and worship.
The impact that TEAM has made on performing and technical artists lives has been priceless. Take for example the story of Jon Tello, a missionary in Varese, Italy.
Jon Tello started making handcrafted pens as a fundraiser. When he moved to Italy as a missionary, he kept refining his craft and selling the pens, using the funds to serve survivors of sex trafficking. Today, he runs Tesori, a business as mission that provides jobs for survivors. To learn more about Jon Tello, please click here.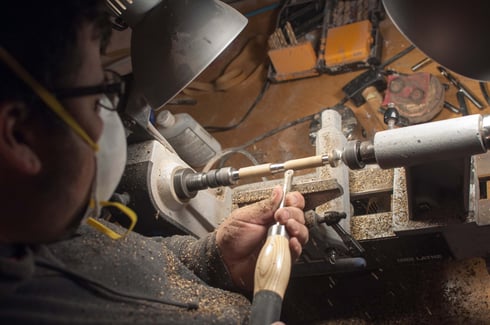 "The missions world needs artists. Artists have a unique way of seeing the world." – Jon Tello
High-end, luxury pens have a unique, niche market with enthusiastic collectors. Every part of the pen is handmade, from start to finish, creating a quality product that can be sold at a higher price point. This allows Jon and his team to raise funds more quickly to provide safe housing, job skills training and other care to survivors of sex trafficking.
Tesori will eventually become a work program that survivors can go through during their recovery. Many survivors don't have a full education or work experience to rely on when they leave the streets. But as they enter safe housing and receive recovery care, Tesori will allow them to build resumes that will allow them to find legitimate work when they're ready.
Jon hopes to provide a safe place where survivors can both fail and learn from their failures as they start out their new lives. He's already worked with one survivor to start her own sewing business, teaching her the business skills she needs to succeed.
Interested in making a difference and expressing the Artist in You? Learn more about creative opportunities with TEAM right here!
On behalf of Positiv, we appreciate your contribution.