PositivCares was created for one primary purpose: to offer our viewers an opportunity and gateway to do something positive,

to give back

. The charities you see have been carefully selected for their commendable work and the extraordinary differ

ence they make in the lives of countless others. PositivCares is honored to spotlight and support these noteworthy organizations. Along with your help, we know we can be positive partners for a world in need of care.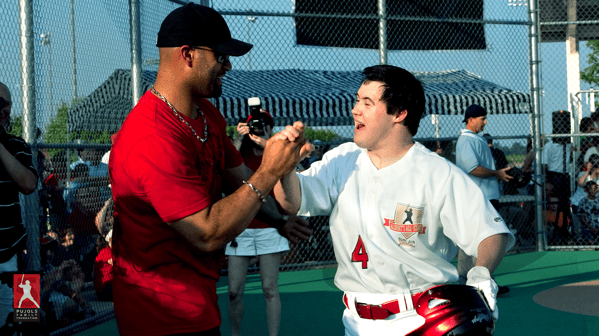 We're honored to partner with our friends, The Pujols Family Foundation, for our Competitive Spirit month.
The Pujols Family Foundation is a 501c3 public charity founded in 2005 by Albert and Deidre Pujols. The mission is to promote awareness, provide hope and meet the real needs of children and families who live with Down syndrome. To improve the standard of living and quality of life for impoverished people in the Dominican Republic through education, medical relief, and tangible goods.
The main goal of the Pujols Family Foundation is to provide individuals with Down syndrome and their families with events and programs that focus on one or more of the following areas: socialization, life skills, well-being, and community building. Programs include, but are not limited to, the Batter Up Cooking Program, Self Defense & Martial Arts Program, Music Therapy, Healthy Living Program, the Autumn Prom, New Mother's Luncheon, Financial Literacy, and many more.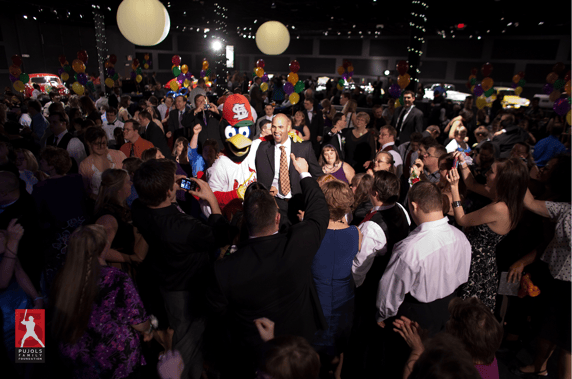 In addition to what The Pujols Family Foundation has managed to accomplish nationwide, they also assist the impoverished in the Dominican Republic. They do this through various endeavors, including mentorship programs, skill/job training, and humanitarian and medical aid. After many years of serving people in the Dominican Republic, in 2018 they decided to launch a sponsorship program named Con Gracia. Con Gracia was created as a holistic, comprehensive approach to addressing the needs of the impoverished communities in the Dominican Republic.
Are you interested in supporting this incredible nonprofit? Every year the Pujols Family Foundation hosts a Christmas gala. This year they will be hosting the 2021 O'Night Divine: Home for the Holidays Virtual Gala on Saturday, December 4th. You can purchase your tickets/sponsorships here or visit the Pujols Family Foundation's website to find out other ways you can help today.
On behalf of Positiv, we appreciate your contribution.